Identify Good and Bad Cycling Locations
31 October 2023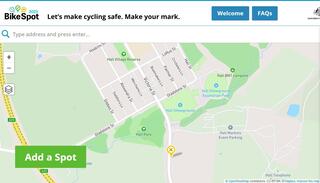 BikeSpot 2023 has launched across Australia for the first time ever.
BikeSpot is a map that allows every Australian to say where they feel safe or unsafe while riding their bike, so improvements can be targeted to road design nationwide, create more safe bike routes, and get more people on bikes.
The BikeSpot campaign is a fantastic way for cyclists to share their valuable firsthand knowledge about the bike routes in their area, so governments can target improvements to areas where you feel unsafe.
By fixing these spots, and making people feel like they have a safe route to ride, more people will choose to ride. 75% of people say they would ride if they felt safe, so let's activate the community to show where those funds are most needed.
Start adding your spots to the BikeSpot map
Go to bikespot.org to access the map and start adding your spots, to show where you feel safe or unsafe while riding your bike.
---