Volunteers Needed for Christmas Fair
23 November 2023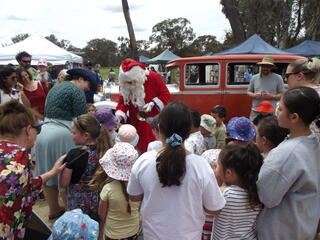 The third Christmas Fair will be held in Hall Village on Saturday 25 November 2023 and volunteers are needed to help organise the event including parking, entry coin donation collection, etc.
To volunteer contact
In December 2021 and November 2022, Hall Village was host to an extraordinarily successful Christmas Fair that brought thousands of visitors to the village for a wide array of craft and food stalls. Zina Richardson of KarmaKat Emporium is again organising a Christmas Fair with a wide variety of stalls including arts and crafts and food and beverages.
To arrange to have a stall contact
---