No household waste and recycling bin collection in Hall this Wednesday 18 November
16 November 2020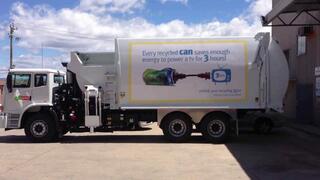 Household waste and recycling kerbside collections in a number of Canberra suburbs will be disrupted between Tuesday 17 November and Friday 20 November 2020. This is due to protected industrial action by drivers employed by collection contractor Suez.
Hall residents are advised that their bins will not be collected on Wednesday 18 November 2020 and missed collections will not be caught up.
ACT City Services advise that you can take your waste to the temporary drop-off sites.
The following temporary rubbish only drop-off sites will be available from Monday 16 November 2020 until Sunday 29 November 2020 for suburbs affected in Belconnen and Gungahlin that normally have their bins collected on Wednesdays or Thursdays. Up to three large plastic bags of household waste (from the general rubbish bin) can be disposed of for free at:
Flynn – George Simpson Park, off Sanderson Close (9 am to 6 pm)
West Belconnen – West Belconnen Resource Management Centre, off Parkwood Road (9 am to 6 pm)
Nicholls – next to Hu Guo Bao En Temple, near the intersection of Kelleway Avenue and Anne Clark Avenue (9 am to 6 pm)
McKellar – McKellar Oval, off Bennetts Close (9 am to 6 pm)
Giralang – Giralang AFL Oval, Tucana Street (9 am to 6 pm)
Mitchell – Mitchell Resource Management Centre, Flemington Road (7.30 am to 5 pm).
www.cityservices.act.gov.au/news/news-and-events-items/november-2020/disruptions-to-household-waste-and-recycling-bin-collections
---
« Hurry! 50 Extra Free Tickets Available for Brass on the Grass