Barton Highway Highlighted in Road Accident Index
22 November 2020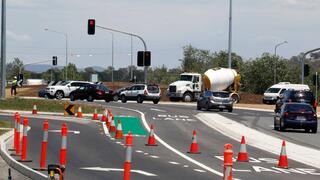 The 2020 AAMI road accident index has shown the Barton Highway as one of the worst 10 locations in the ACT.
In 2020, the Barton Highway in the ACT was identified in the AAMI report as the 7th worst location for motor vehicle accidents with the William Slim/ Gundaroo Drive/ Barton Highway roundabout as the location most frequently identified on the Barton Highway, followed north along the Highway with Gold Creek Road, Curran Drive, Kuringa Drive/ Clarrie Hermes, and, worryingly, Victoria Street intersections all reporting road accidents in recent years.
The Barton Highway and the Kings Highway have for many years been identified by the NRMA as the worst, most dangerous major roads in Australia.
---
« No household waste and recycling bin collection in Hall this Wednesday 18 November