Daughters at Hall Featured in "Her Canberra" magazine
19 July 2020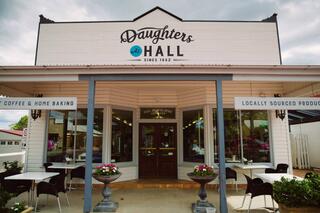 Local cafe, Daughters at Hall, has featured this weekend in Her Canberra magazine.
hercanberra.com.au/food-drink/food-wine/local-loves-daughters-at-hall/
Well done to Jenny and her team for highlighting the positive attraction of Hall to potential visitors.
Daughters at Hall, Kynefin and 1882 continue to be significant coffee and eating spots for Canberra and the surrounds.
---