Exhibition by Nell Anderson, Margaret Carr and Isla Patterson
4 July 2020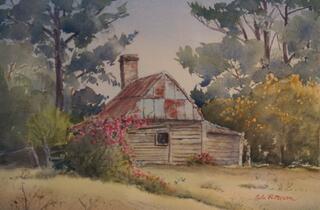 The first new exhibition at the revamped Capital Wines Gallery is of works by renowned artists Nell Anderson, Margaret Carr and Isla Patterson.
The exhibition will continue until Sunday 19 July and can be viewed when Capital Wines Gallery and Wine Lounge is open 10.30am to 5.00pm Thursday to Monday.
The new owners of Capital Wines which has a Cellar Door, Gallery and new Wine Lounge in the Hall Village are Bill and Maria Mason and Colin and Kay Andrews.
The Gallery has a new lighting system with lounge style furniture. The Wine Lounge encourages guests to enjoy the works the Gallery has on exhibition in a relaxed setting.
---