Settlement development strategy - Yass Valley Council
18 December 2015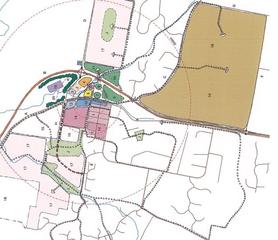 To address the current growth pressures and to meet the future growth requirements, the Yass Valley Council is undertaking a review of the 'Towns & Villages Study' and the development of a new settlement strategy for the local government area.
Background
Yass Valley Council prepared a 'Towns & Villages Study' in 2010 as the basis for a new Local Environmental Plan (LEP). The purpose of the study was to set out the growth plan for Yass Valley and its alignment with the Sydney Canberra Corridor Strategy.
Since the preparation of the study the new LEP has been gazetted (2013), the Parkwood Planning Proposal (which was not identified in the study) has received gateway approval (2014) and the Rural Planning Proposal is awaiting Ministerial sign off (2015).
Several inquiries regarding further major land releases have also been received for properties in the Murrumbateman, Manton, Yass Plains and Sutton areas. In addition Council has also determined to review its own land assets in Murrumbateman and Yass for development.
The Department of Planning & Environment is currently preparing a Regional Plan for growth in the South East and Tablelands area around the ACT. It is understood a review of growth and land releases for the ACT is also being undertaken.
As part of the Department's work Yass Valley has been identified as part of the 'Greater Capital' sub-region with the following planning issues and challenges:
Pressure for new housing
Significance of ACT as a driver of change
Cross border infrastructure and services
Yass Valley Council is now seeking a consultant to report on the following matters:
To review the growth plan for Yass Valley established through the Towns & Villages Study 2010 and LEP 2013
To review the population projections for Yass Valley
To identify the roles of the existing settlements and opportunities for accommodating projected growth
To examine public investment commitments in infrastructure to support growth, any shortfalls and options to fund
To identify locations for directing the projected growth
To identify areas for residential, rural residential and appropriate supporting zones (e.g. commercial, employment land, schools, community facilities)
To identify the priorities for land release areas and infrastructure
Enquiries about this brief can be directed to:
Chris Berry
Director Planning
Yass Valley Council
Ph. 02 6226 1477
Email:
---