Multi-skilled Band man
18 December 2015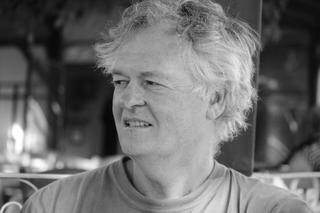 West Texas Crude front man Hugh Watson is now the author of a novel - 'Home Grown'. It is a political thriller set in Canberra and on the south coast as well as in Sydney and Melbourne. There are scenes in Hall, Gold Creek and around Canberra.
It will be available at the Hall Post Office and Gift Store from Tuesday. 'Home Grown' is a political-action thriller based on one chilling question: how would Australia respond to a series of devastating terrorist attacks? Would the blame automatically fall on the Muslim community? Are there other factors at play? How would a government respond as the Australian people face multiple atrocities?
In following Will Andrews in his mission to uncover the true mastermind behind the attacks, 'Home Grown' delves into the dark shadows at the periphery of Australian society and the political machinations that erupt after the attacks. Will's optimistic view of humanity was challenged by a scarring incident during an SAS tour of Iraq. Will's loyalties and ethics are further tested as the Australian Government heads down an increasingly dark path.
If you're after some fiction for Christmas 'Home Grown' has just been released as an E-book on Kindle for $6.80. Just type in 'Hugh Watson Home Grown' at <amazon.com.au>
Well done Hugh!
---