Gathering of the Villages
16 January 2013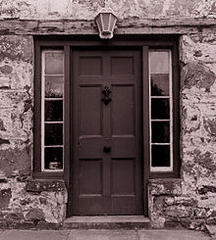 The Oaks Estate Progress Association has organised a gathering to bring together for the first time the oft forgotten places in Canberra – Hall, Oaks Estate, Pialligo, Tharwa and Uriarra.This is an opportunity to share knowledge, learn from the experiences of other community groups and residents' organisations, network and socialise. A key opportunity from this meeting would be to explore the potential of an alliance between our respective communities. Please bring a plate of finger food to share, a drink and a chair or rug to sit on.
We look forward to having you visit Oaks Estate on Sunday 20th January. Let us know if you are coming. The more the merrier. Please note that Gai Brodtmann MP will be in attendance between 1pm and 2pm. She is keen to show support for this event and has a genuine concern for the issues we are raising.
So please take advantage of the opportunity to press your issues that have arisen out of living and working with the 'unmade edges' of Canberra. The location and small population of our respective communities means that we don't receive the same attention that the inner or more urban built up areas of Canberra gets, but that doesn't mean we should be overlooked and ignored. Our issues are similar but different and it is time that is understood by all concerned.
We have invited the press and, depending who shows, that might be another opportunity to voice your issues.
Perhaps in working together we can get our message heard.
Karen Williams
President Oaks Estate Progress Association
'Unmade Edges' Lunch in the Park.
Sunday 20th January at 1.00 pm, Gillespie Park
Corner of Railway Street and River Street, Oaks Estate
---