Stress release at The Cottage
15 February 2011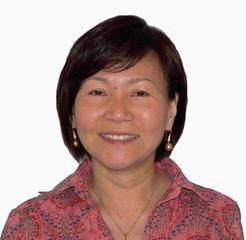 Since 'The Cottage' was refurbished and handed over to the community as a 'neighbourhood centre' a growing number of groups have made use of it. These include the Progress Association, the Rotary Club of Hall, the Broadband for Seniors kiosk, St Michael and all Angels and St Francis Xavier churches.
The Cottage is also available for hire for 'commercial' activities, and we are pleased to have the interest of a husband and wife team in conducting well-being programs there. AccessRigg will be running a Stress Release workshop called 'Bars' at the Cottage on 19th February.
Eri says: "We were introduced to the lovely Cottage and its picturesque surroundings by our friends in Hall. What would it be like to hold our workshop here? We were delighted to be able to make it a reality. Please come and join us!"
The Stress Release technique (or the Bars) is a hands-on process. In the workshop, participants learn to release stress and other stuck energies by gently holding 32 points on the head. The Bars technique can assist in removing tension in mind and body, releasing anger, frustration and exhaustion, removing "cravings", creating peace and well-being, having clarity and allowing more energy to be available to you.
For children and those that are studying, improved grades, study habits and behaviour often follow. The work is all energy-based and designed to assist participants to empower themselves. When stuck energy is removed, it allows stagnation to be shifted and invites different possibilities to show up in life.
The Bars Workshop is set down for 19 February at the Cottage, Hall, from 9.00 to 5.00 pm. The course cost is $200 (children 15 and under are free). There are no prerequisites and participants will receive a 40 page manual plus a 'head chart' and two Bars sessions
Contact Eri or Andrew: 0404 864 749
[Photo: Eri Rigg]
---