Check-In CBR Mandatory in most premises from 15 July 2021
15 July 2021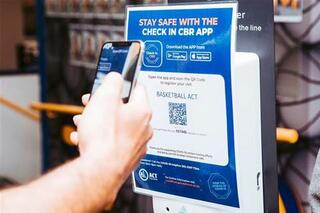 From 15 July 2021, all people entering cafes, restaurants, bars, supermarkets, retail premises and travelling on public transport must check in using the Check In CBR app.
The new check in restrictions were announced to strengthen protections already in place against COVID-19, as Greater Sydney and Melbourne battle outbreaks of the Delta variant.
Under the strengthened rules, Canberrans face an on-the-spot fine of $1,000 if they do not use the Check In CBR app in hospitality venues, on public transport, in retail stores, taxis and ride-sharing services. The requirement also includes petrol stations and takeaway outlets.
Businesses owned by an individual face a fine of $1000, or $5000 for businesses owned by a corporation, if they fail to ensure that all those entering check in.
Full information is available at www.covid19.act.gov.au/
---
« Transport Canberra and City Services Reinstating Bollards on Gladstone Street