Final Days to Nominate a Year 6 Student for the Fred Hollows Humanity Award
31 August 2020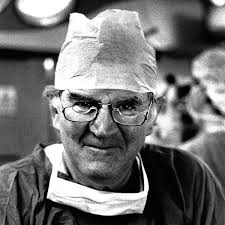 The Fred Hollows Humanity Award recognises Year 6 students who follow in Fred's footsteps by making a positive difference in their community. It celebrates students who show compassion, integrity and kindness in their everyday lives, just as Fred did.
Since its inception in the ACT in 2012, the Award has recognised more than 1,580 Year 6 students with 17 state and territory Junior Ambassadors.
In 2017, the Award expanded nationally for the first time with Year 6 students from all states and territories being eligible for nomination.
In 2018, the Fred Hollows Humanity Award's international inception was held in Hong Kong, recognising around 200 students.
Teachers, principals, parents and members of the community are all encouraged to nominate any Year 6 student who embodies the values of compassion, integrity and kindness.
Award recipients will be recognised at a presentation ceremony in their state/territory in Term 4.
A state/territory Junior Ambassador to the Fred Hollows Humanity Award will also be announced.
This Junior Ambassador will extend their humanity by allocating $5,000, donated by Specsavers, to a Fred Hollows Foundation program of their choice, to help end avoidable blindness. Whether it's helping others, supporting good causes or volunteering, no act of kindness is too small to recognise.
For FAQ's about the Humanity Awards, www.hollows.org/au/humanity-awards-faq-s.
If you know a Year 6 student who lives these values, nominate them at www.hollows.org/au/fredhollowshumanityaward
---
« ACT Police Seeking Information on Fire in Hall by the Showground