Limited Table Service in Hall - 3 Great Places for Breakfast, Lunch or Dinner
16 May 2020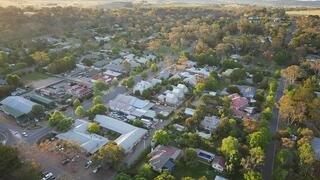 With the Step 1 opening by the ACT government allowing socially distanced table service for up to 10 people, Daughters at Hall, Kynefin and 1882 are now providing limited table service.
Daughters at Hall is providing limited alfresco table service for up to 10 people as well as take away breakfast and lunch, including Wagonga coffee, from 6:30am until 3:00pm. You can continue to call ahead on 6230 2457 to place your order to collect. Orders can also be placed in store for take away. The menu is available at www.facebook.com/daughtersathall/
Kynefin is still providing its great morning coffee, lunch and afternoon tea delights for take away and limited table service. You can 'phone ahead on 6230 9777 or drop by to order from the menu www.kynefin.com/menu-1
1882 will provide limited table service for lunch and dinner and take away of its dinner menu from 5:00pm to 9:00pm. Call 6230 2113. See 1882barandgrill.com.au/. Free deliveries are also available for dinner orders from 1882 over $50.00 to Hall and some surrounding ACT suburbs.
ACT and Commonwealth Step 1 means that you can now have limited table service at Daughters at Hall, Kynefin or 1882, and you can still enjoy their take away service, and support Hall traders.
---