Be Bushfire Ready - Hall Village and District Residents
25 January 2020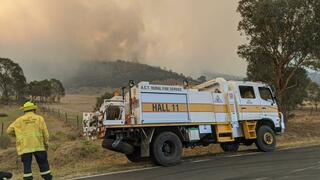 It's a fact.
If you and your family home are well prepared, you stand a better chance of surviving a bushfire. Join with everyone else in ensuring that your home and family are protected by following four simple steps to getting ready for a bush fire.
As fires engulf our region, complete your own bushfire survival plan.
Follow the ACT Emergency Services website and NSW RFS.
esa.act.gov.au/sites/default/files/2018-12/Bushfire%20Survival%20Plan%202018.pdf
---
« Bee Friendly Hall: Does your Air BEEnBEE have any occupants?