Tharwa Village Plan
27 January 2016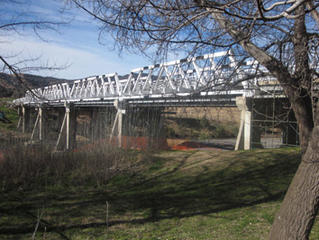 Hall and district residents may be interested to know that consultation on a village plan for the Tharwa community was announced by the Minister for Planning and Land Management, Mick Gentleman today.
"Set in a picturesque landscape beside the Murrumbidgee River at the foot of Mount Tennent, Tharwa is Canberra's oldest official settlement and is close to many Canberrans' hearts," Minister Gentleman said.
With such rich historical significance and within a diverse environment, development of a village plan is needed.
The plan aligns with the ACT Planning Strategy, which promotes Canberra as the 'capital in the bush' and the beauty of its rivers, mountains and plains—Tharwa provides a key link between the bush and the capital.
The village is important to those who live, work and visit there and the plan provides a great opportunity to maintain and strengthen the village culture and lifestyle.
The Tharwa community is in a prime position to identify and capture what makes the village so special and to plan a future that reflects and builds upon it to secure its future now and for coming generations.
"Tharwa poses some planning challenges in terms of supply of utilities and its positioning as a rural village," Minister Gentleman said.
The Tharwa community will have the opportunity to attend two community workshops to explore what makes Tharwa such a treasured place for residents and visitors alike, as well as developing ideas for community initiated projects that can make life in the village even better.
These workshops and other forums aim to inform a village plan that will enhance Tharwa's unique rural character, provide opportunities to strengthen and empower the local community, and reflect the views and aspirations of the whole community.
"The broader community is also invited to have their say through the www.haveyoursay.planning.act.gov.au website. All feedback will inform a draft village plan that will then be open to community comment before the plan is finalised," Minister Gentleman said.
---