Annual Meeting - Friends of the Hall School Museum and Heritage Centre
13 August 2015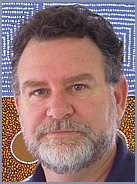 Friends of the Hall School Museum and Heritage Centre invite you to attend a General Meeting on Thursday 13th August, 2015 at 10.00 am. The Museum greatly values all of our 'Friends' and we look forward to meeting with some of you again. It is your Museum!
We are delighted to have as our Guest Speaker Kim Morris, a leading conservation professional and director of 'Art and Archival', who will speak about some of the conservation challenges for small museums like ours.
This will be followed by a short presentation from Honorary Curator, Phil Robson, who will speak about our achievements over the past year and our plans for the next twelve months. This will be a fine opportunity to catch up with all that has been done over the past twelve months.
Our most recent 'Anzac' exhibition, 'When Hall Answered the Call',will be open from 9.00 am for you to visit, and refreshments will be provided after the meeting.
---