Victoria Street trees
2 April 2013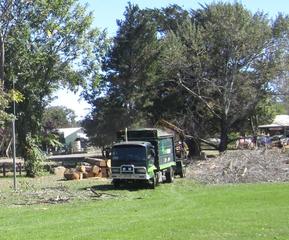 Residents of Hall will be aware that a tree removal contractor has commenced work on the removal of twelve trees from the sides of Victoria Street just north of the bridge.
A well attended public meeting on March 7th with the Manager, Urban Treescapes, Territory and Municipal Services, registered community dissatisfaction with the consultation process, and more particularly, with the pre-emptive poisoning of trees before the nominated consultation period had ended.
Failures of process have been acknowledged by Mr Brice, who advises that he will be reporting back to the community via the Progress Association on some of the issues raised at the public meeting.
Meanwhile he has also advised that the eucalypt logs and mulch generated during the tree removal works will be left at the edge of Victoria street park for use by Hall residents as agreed at the meeting.
---