Schoolhouse Lane - swale drain
17 July 2011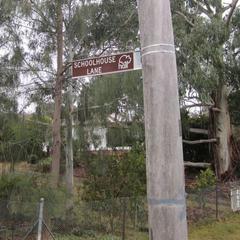 ACT Government has announced the Schoolhouse Lane will be closed for a month from 25th July to 26th August to allow for construction of a swale drain.
This news will be of particular interest to residents experiencing drainage problems associated with the Hall lanes.
No further details available at this stage.
[for the uninitiated, Schoolhouse Lane runs north from Hoskins Street, in between Victoria and Palmer Streets].
---