Hall Band Twilight Concert
15 March 2011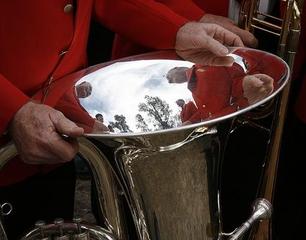 Once a year we get the chance to spend a warm autumn evening listening to our own Hall Village Brass Band giving their Twilight Concert.
It is on again at 5.00 pm this Sunday, 20th March, at the school. Entry is free, but their will be a gold coin donation. Funds raised are to be shared between the Band and the Hall School Museum.
For those who have not yet visited, and those who would like another look - the Museum will be open to Concert goers from 3.00pm.
The Finals of the National Sheepdog Championships will be finishing earlier in the afternoon. What a magnificent 'double header' for our fine village!
---