Filming in Hall Saturday 25 February and Wednesday 1 March
10 February 2023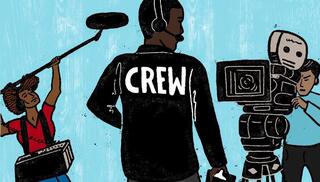 Production company Media Corp are filming a tv series titled 'Shero' in Canberra during late February and early March. This TV Series is coming from Singapore and is being supported by Visit CBR. Part of this filming is going to take place in Hall.
The team will be filming in Hall on two separate days, Saturday 25 February 2023 and Wednesday 1 March 2023.
On Saturday 25 February, filming will take place around Victoria, Loftus, Gibbes and Alexandra streets and in the lane way between Merchants lane and Victoria Street.
On Wednesday 1 March, filming will take place at the former Primary School site.
The safety of the public, cast and crew is top priority and crew will be working to minimise their impact in these areas. Residents and pedestrians will still be able to come and go as normal however there may be some short delays whilst cameras are rolling. The Producers strive to make the filming process as low impact as possible and thank you for your patience.
To facilitate the filming, the production has obtained permission from Access Canberra, the ACT Governments body responsible for approving filming.
The Producers appreciate the support of the public in our use of locations in and Hall and thank you in advance for your cooperation in helping them with this project. Should you have any further questions or are aware of any circumstances which may affect filming please don't hesitate to contact the Location Manager, Justene Taylor-Cannon on 0401 910 788 or at https://.
---