WARNING - Multiple Car Burglaries in Hall Village
27 October 2021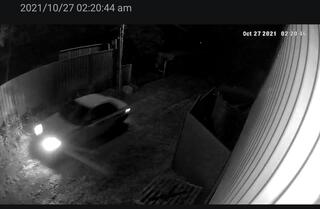 On Tuesday 26/ Wednesday 27 October, a number of vehicles in different street in Hall were broken into during the night and items stolen from the vehicles.
If you have any information that may assist police and your Hall neighbours, call ACT Police on 131 444 or Crime Stoppers on 1 800 333 000
Over the last 18 months, there have been a number of break-ins and burglaries in businesses, community facilities and houses in Hall village. At least two vehicles have been stolen and number plates also stolen from a number of vehicles.
www.police.act.gov.au/safety-and-security/property-crime-prevention/keep-out-break
ACT Police advise that most home break-ins happen during the day. Burglars usually look for doors that are unlocked and windows left open so they can grab what they can and make a quick getaway. If a burglar can't see an easy way in, they often won't try.
Secure your home: Lock your doors and windows even when you are at home. For a cheap quick fix, a piece of dowel in a window or sliding door runner can be just as effective as a lock. Most homes that are broken into do not have a security alarm. An alarm system could help protect your home and they come with a range of features to suit different budgets. Place stickers and signs around your home to warn burglars of an alarm system, dog or Neighbourhood Watch. Install sensor lights that turn on with movement. Check your outside lights, windows and door locks regularly to ensure they are operating correctly. Pack away garden tools and always keep them in a locked shed or garage so they can't be used to break into your home. Maintain your lawn and keep hedges and bushes cut back so your front and backyard can be easily seen and there is nowhere for an offender to hide.
Hide your valuables: Don't leave your keys or wallet near the door or where burglars could see them or smash a glass panel and reach them. Wallets and cards are a quick win for burglars and more offenders are breaking into homes to grab car keys so they can steal your car. Keep valuables somewhere hard to find. Burglars often target jewellery in jewellery boxes on bedroom dressers and other valuables in bedside drawers and cupboards. Never leave keys hidden outside your home. Leave them with a trusted neighbour or friend or invest in a good quality lock box/key safe. Mark your property using an engraver, ultraviolet (UV) pen or microdots.
When you go away: House break-ins often increase over holiday periods, because offenders know an empty house can be an easy target. Keep a light on inside. Get someone to water your plants and/or generally check on your house. Let your neighbours know you're going away so they can keep an eye on your home and raise the alarm if they see anything suspicious. Watch out for each other's homes and alert police to unusual activity.
---