Proposed Wallaroo Solar Farm Receives Federal Environment Approval
4 September 2021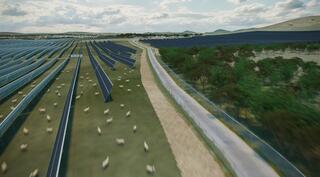 A proposed solar farm development in Wallaroo has received approval from the federal Department of Agriculture, Water and the Environment although the site is a known habitat of some endangered species. The department deemed the solar farm project would be able to go ahead in its intended form.
The 393-hectare site will contain more than 260,000 solar panels, with the panels taking up more than 200 hectares of the space.
It's expected construction on the project will begin in the first quarter of 2022 and will likely take 12 months to complete.
Feedback can be given to the companies proposing the solar farm - New Energy Development and Univergy International - through a form available at wallaroosolarfarm.com.au/feedback-form/ or to the Yass Valley Council email: or phone 02 6226 1477.
More information on the project is available at wallaroosolarfarm.com.au/
---