Pavilion Rehabilitation Funded by the Stronger Communities Program
11 June 2021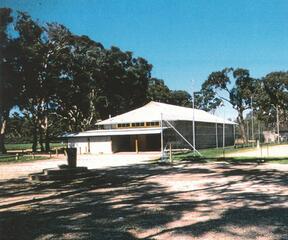 The Village of Hall and District Progress Association (VHDPA) has been successful in obtaining a grant for funding under the Stronger Communities Program from the Department of Industry, Science, Energy and Resources.
The funding will enable the repainting of both the interior and exterior of the Hall Pavilion. It also includes the installation of a new stove and plumbing work. This work will be undertaken in the near future as the Pavilion is free from bookings due to the Covid-19 health restrictions.
The Pavilion is a major community asset under the management of the VHDPA. The Pavilion is used weekly by some youth activities, monthly by the Hartley Hall Markets, periodically for community events and each year for the National Sheep Dog Trials. The Pavilion is normally also available for public hire but hire is not currently allowed due to Covid-19 restrictions.
The VHDPA is grateful to our local Federal Member Andrew Leigh for putting our forward our application for consideration.
---