Gold Creek Station featured in ACT Landcare Video
5 February 2021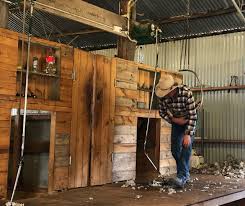 ACT Landcare has highlighted Gold Creek Station as one of only four virtual farm tours vimeo.com/494275457
From 2,000 sheep to 200 guests at a wedding, ACT Landcare Champions, the Starr family out at Gold Creek Station in Hall have seen a lot of change in the last 50 years. Through adaptability and diversification they have thrived alongside urban development that has seen five suburbs built on their original holding.
They have preserved Kinlyside Reserve, prized for its diversity of flora and fauna and they have planted 6,000 trees as well as using grazing practices that have preserved native pasture with the help of Ginninderra Catchment Group.
John and his son Craig tell you the story of looking after the land through lease tenure insecurity and the importance of leaving the land in a better state than when you took it on.
This video is part of a series developed by Landcare ACT, and funded by the Commonwealth Government Smart Farms Small Grants Program as part of the National Landcare Program
---