New business in Hall
9 July 2012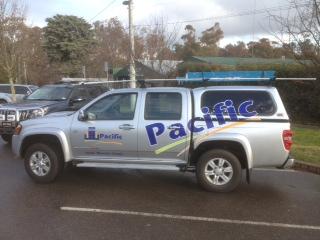 Welcome to 'Pacific FM'. Not, as we first thought, a radio station, but a 'facilities management' business, now operating in Victoria Street.
Local partner Justin Hyland, who lives in Nicholls with his wife Kate, has been associated with the village in some way for over 30 years. He says: "we are excited about the opportunity to be actively involved in the village and the community and forming strong business and social connections with the Hall residents and businesses alike".
Justin's business partner is Justyn Smith, who along with his wife Nancy resides in Cootamundra with their two young boys. He is Pacific FM's ACT/NSW regional representative.
Pacific Facilities Maintenance is a specialty electrical and mechanical (heating, ventilation and air conditioning) service provider to the ACT and surrounding region, with a robust sub-contractor and support base for other disciplines such as data,
refrigeration, fire, essential and emergency services, plumbing, carpentry, security, etc."
Full contact details can be found on their website.
---